Regular price
Sale price
Rs. 368.75
Unit price
per
Sale
Sold out
Extra Virgin Coconut Oil for phimosis- 100ml
100% Pure & Authentic  Extra-Virgin coconut oil. Helps in lubricating foreskin to help treat phimosis Keeps foreskin hydrated to prevent cuts or cracks on foreskin. Only recommended oil for phimosis.  
Delivery in 4 days*

Free delivery all over India. Have it delivered to your home in 3 to 5 days*
Shipping Policy

100% Refund Policy

Money back guaranteed if you are not satisfied with the results. No-Questions-Asked-Refund-Policy.
Refund policy
Privacy Guaranteed Packaging

Confidentiality Packaging guaranteed. The contents of the package are not mentioned on the packaging. There is also no mark.
View full details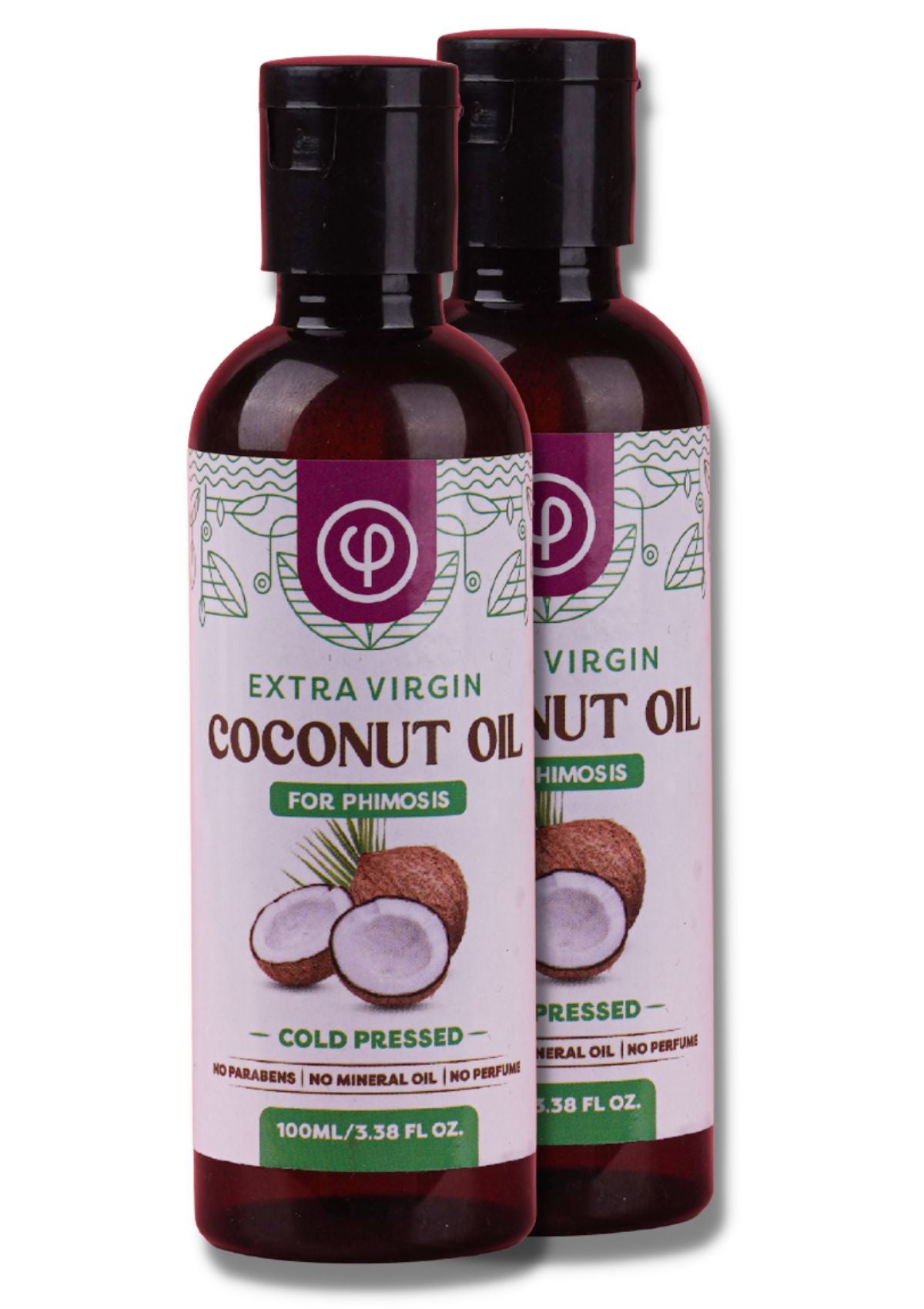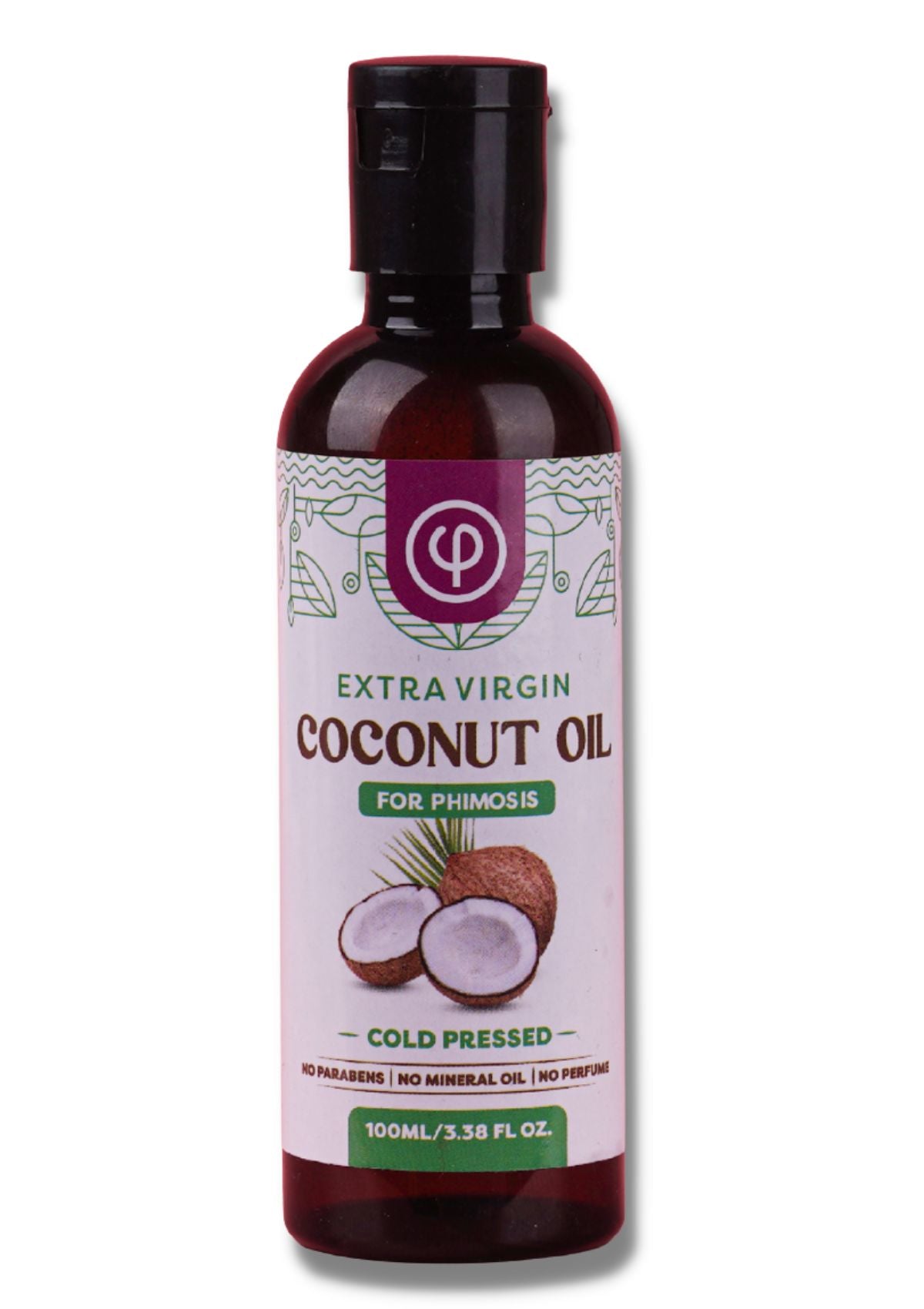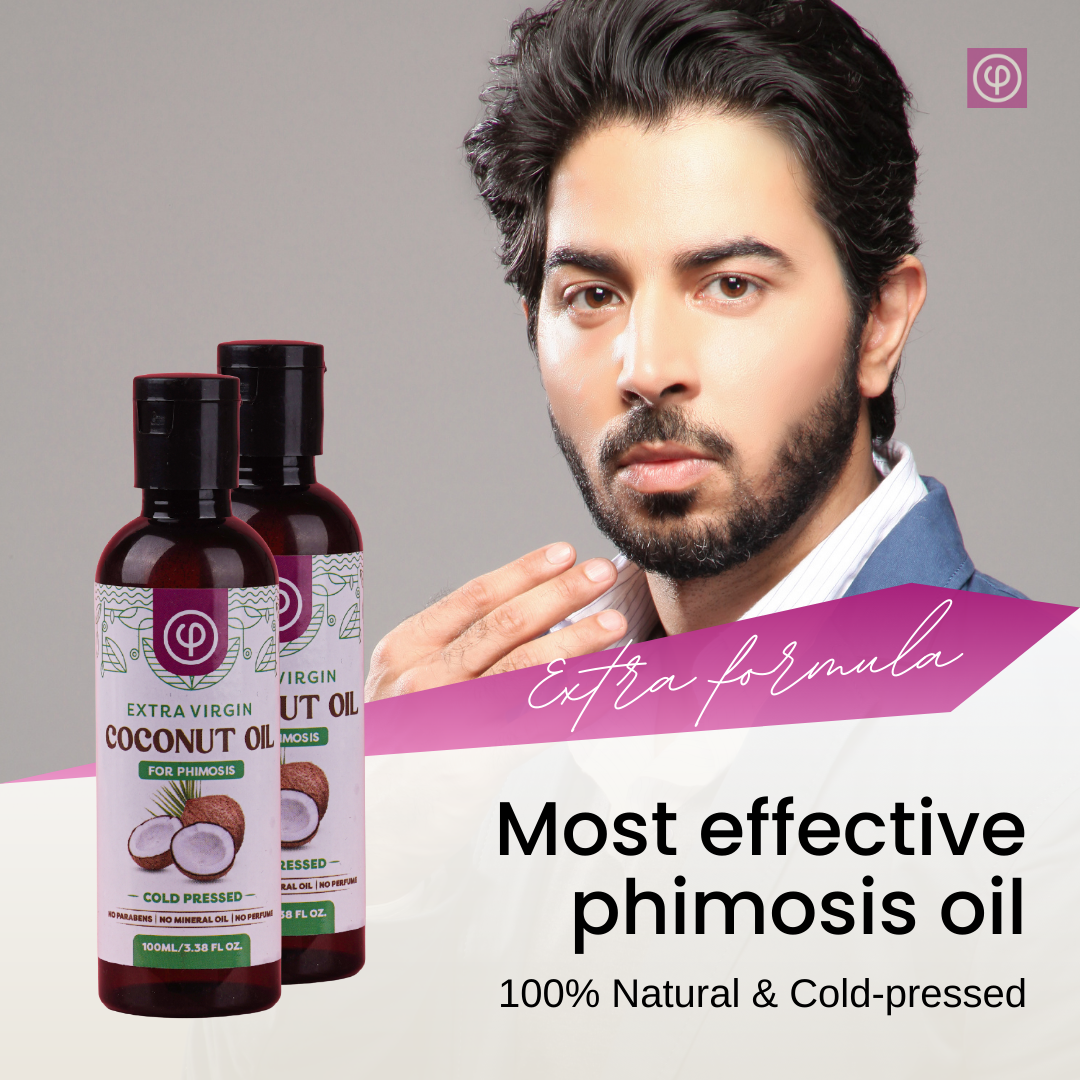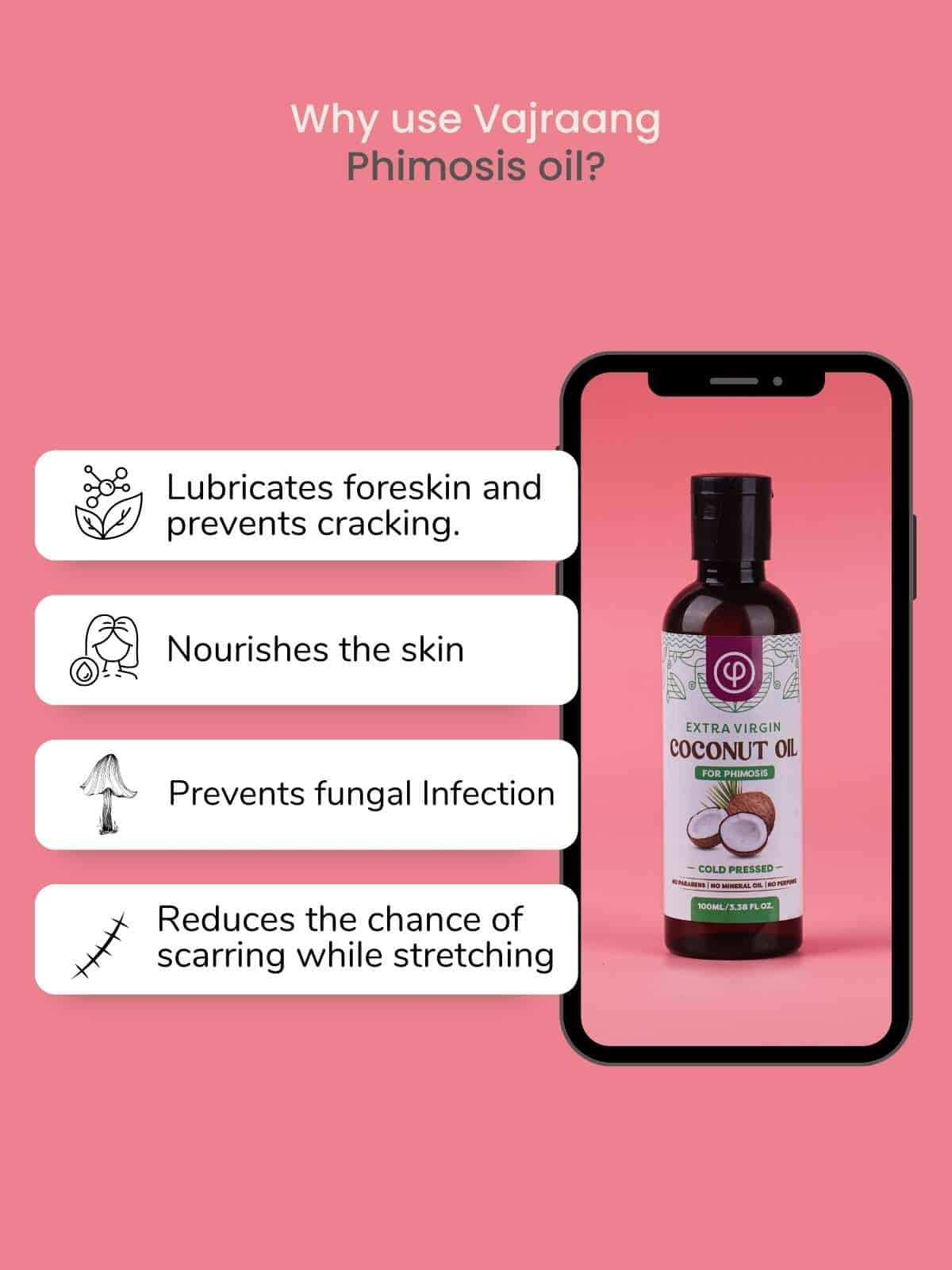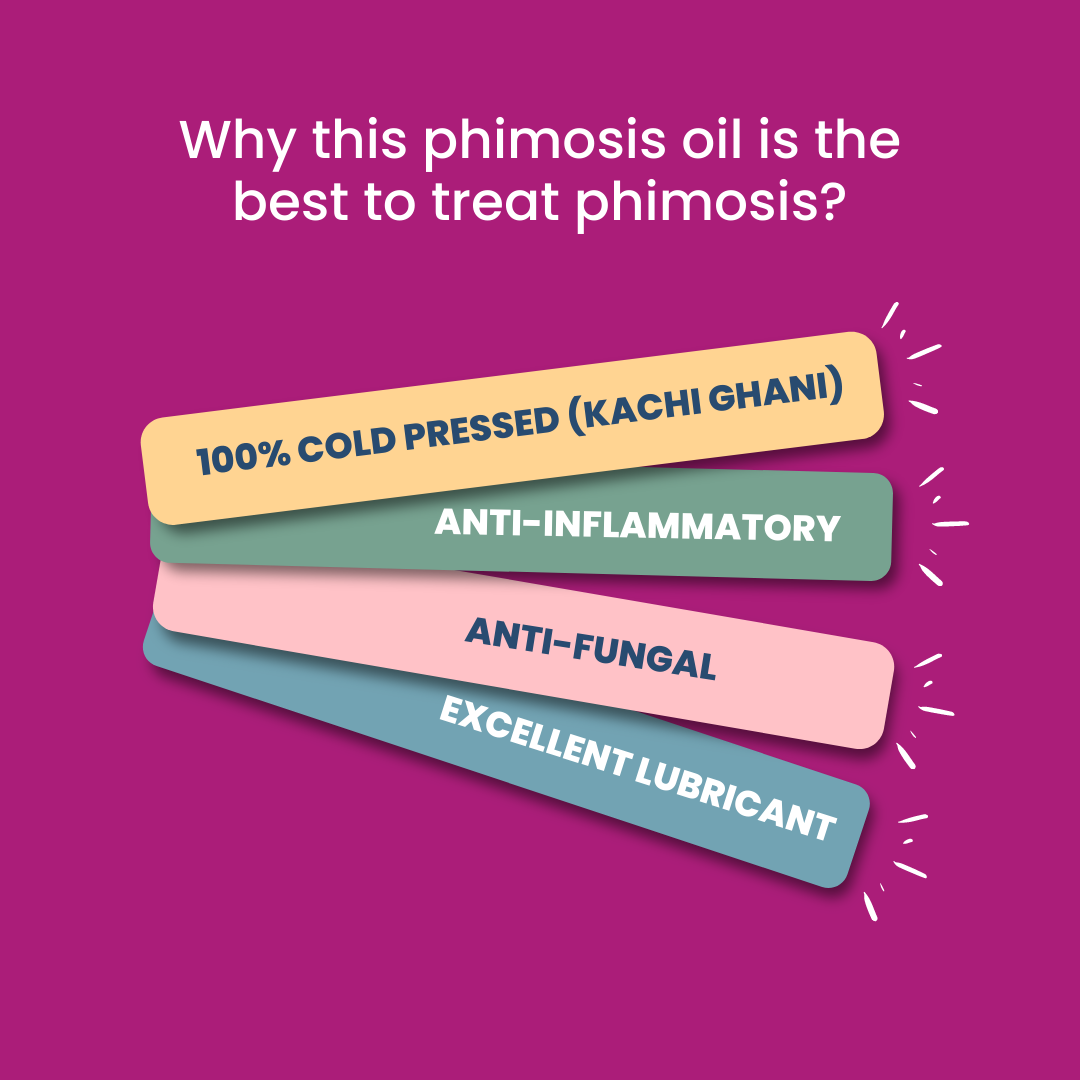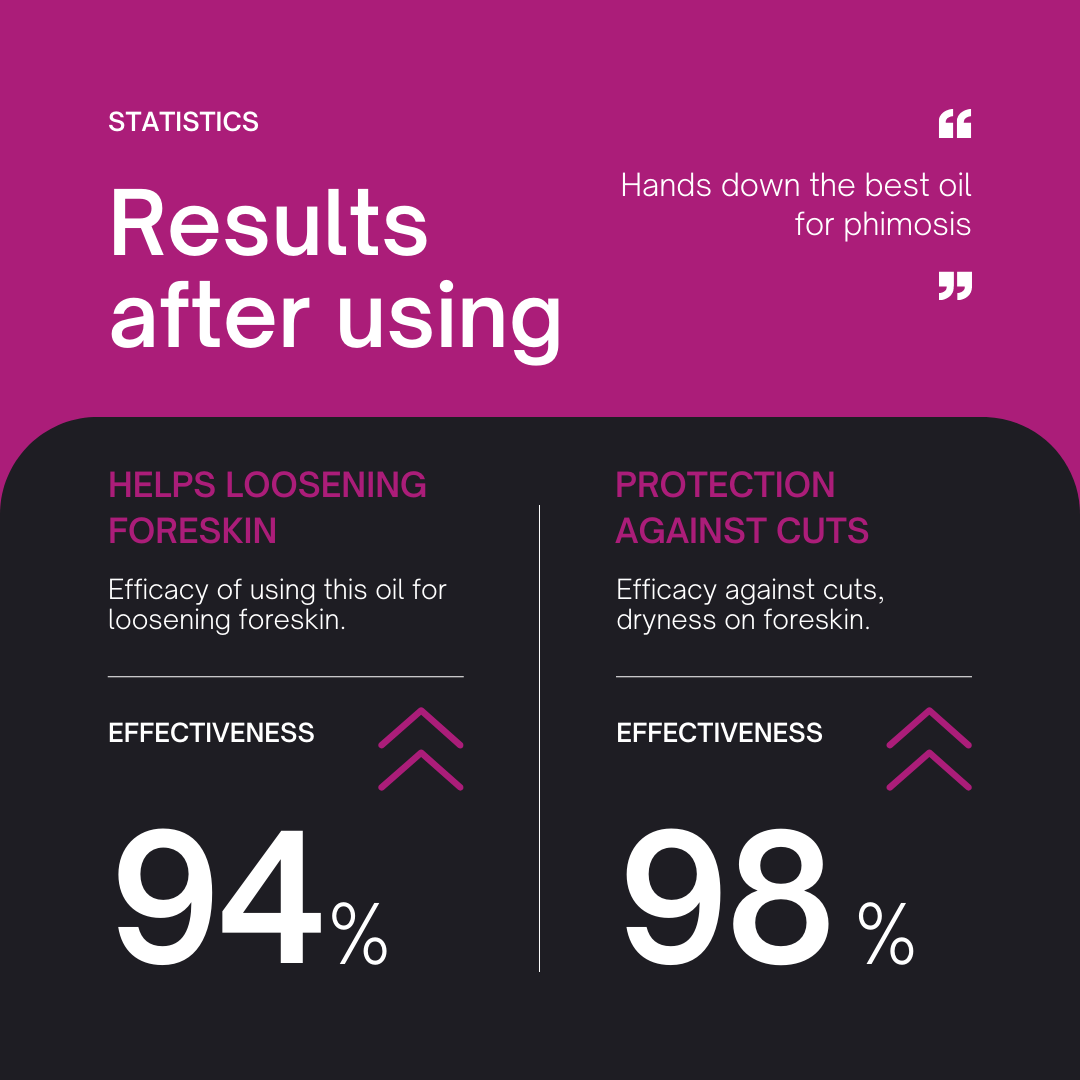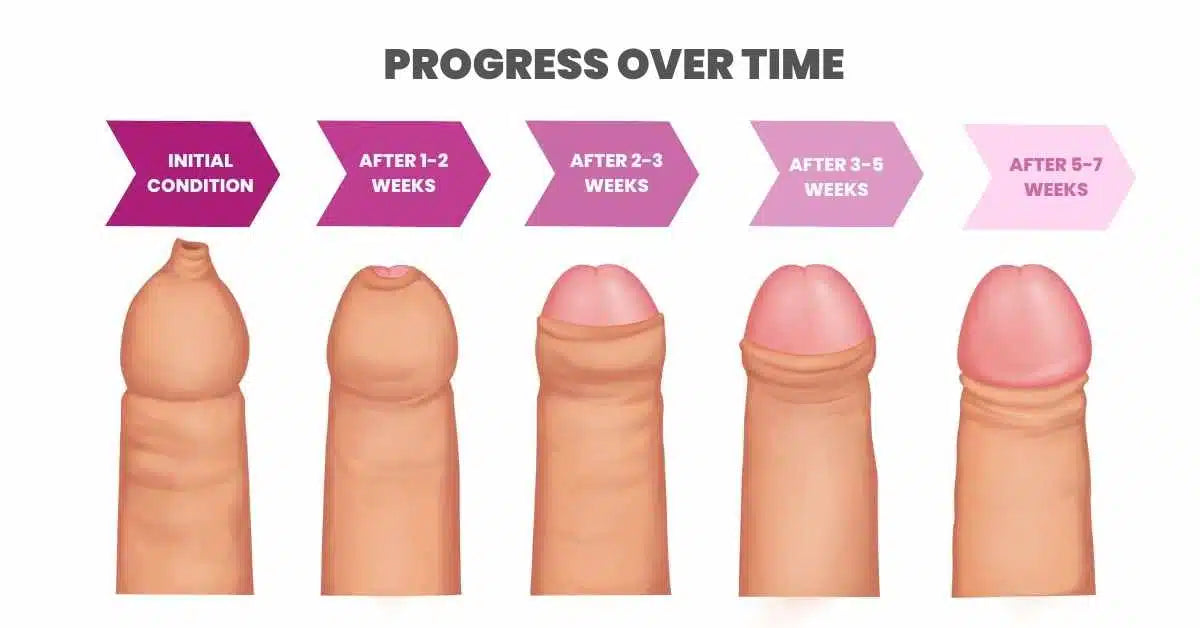 Progress over time
After using phimosis rings and phimosis cream combination, the results under routine circumstances are as depicted in the picture*. Results will vary from person to person.
Effects you'll feel
OVER 100,000 MEN AGREE WITH THIS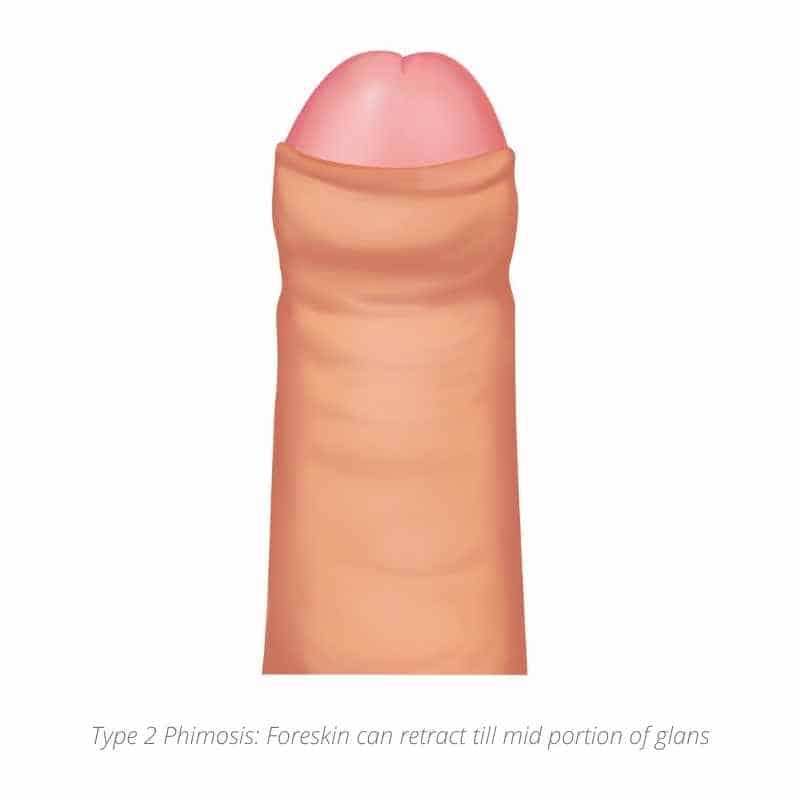 Foreskin begins to slide
Typically, it takes about four days to upgrade from the current ring size to the next. You will also notice that your foreskin may slide further back than before.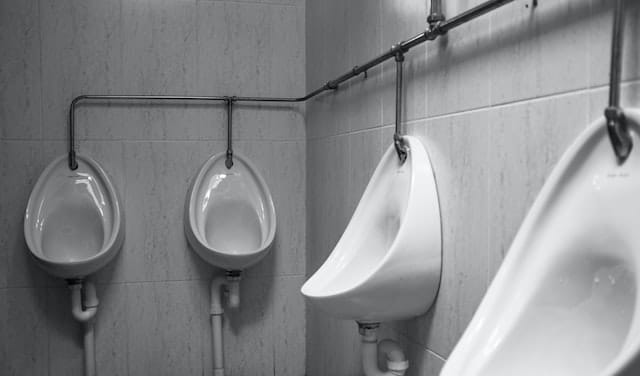 Improvements during urination
You will notice that as the foreskin opens more (slides lower over the glans), your urine stream is faster and extends further than usual.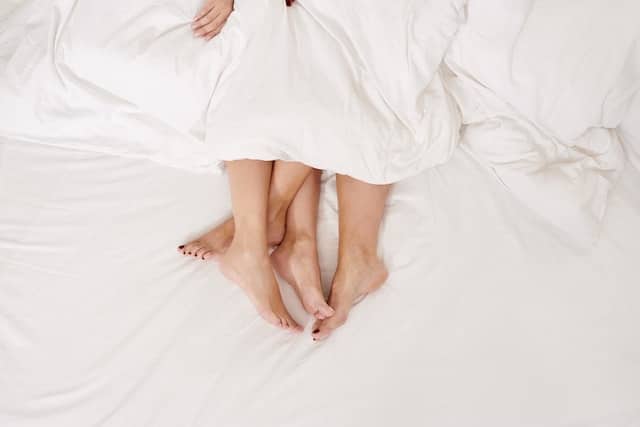 Intimate moments become more joyful
You will feel a drastic change and finally know what you have been missing until now.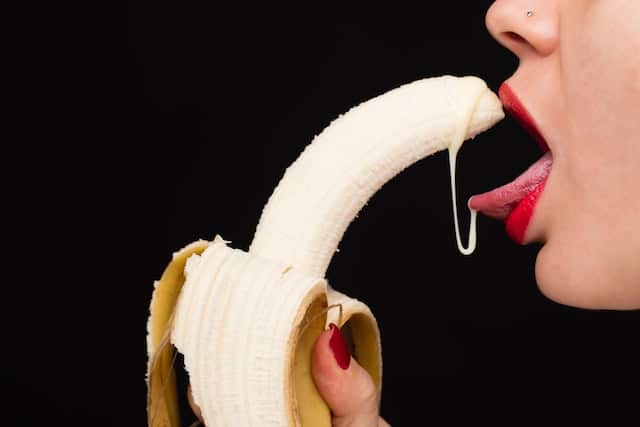 Easier cleaning
Cleaning inside the foreskin become very easy.
Best for lubricanting f.....skin
I use it daily after bathing as direction suggests and i have seen good progress
Doesn't squeeze out
This looks and appears like you can squeeze the bottle and it will come out, but it doesn't?
As described... But is it different? Top/lid: Boo!
It's exactly as described: coconut oil.
As all others I've seen, it's right in its transition temperature at room temperature. Below 24C or so, this means it looks cloudy, but it's crystal clear above ~27C. I don't see how this is any different than the 500ml, $7 (or whatever) jar at the grocery store (food grade/for cooking). Could be, but couldn't tell without a chemical analysis.
Container appears to seal decently, but I'm not going to trust it, so, into ziplock bag it goes.
As an dispenser to apply a couple drips - it's FAR from perfect. The central opening is _raised_ unfortunately. That means that while inverted, the drips will centralize and go as needed. BUT, when you turn it cap side up again there's going to be, though tiny, some oil that flows to the outside edges. And as anyone who has ever spilled cooking(or any other oil) can attest - it takes only a TINY fraction of even a single drop, to leave a permanent oil stain on any remotely porous material.
There is a perfect kind of lid for this, that's used with super concentrated Vitamin D drops. It has a raised tip, but then a dip immediately surrounding it, where excess will flow. Further, there's a (really) tiny hole in that depressed trough, that allows even the tiniest amount, to work it's way back into the inside, by surface tension.
But I'm sure that top is a little harder to find than the more conventional top they used. Decent, but NOT for use as a dispenser. If you use it as such, you will waste maybe 2 - 3 drops, after applying 4 - 10ish, as you try to clean the top after each use. And the bottle WILL inevitably get oil on its length, and you WILL oil stain any surface you leave it on.
Instead, use it to fill an eyedropper. Or one of the aforementioned Vitamin D drippers (bluebonnet brand, but I'm sure a couple other types use it too).
Best
Best product...this is the best coconut oil...go for it without hesitation
What our customers say about us